About Us - Home Inspector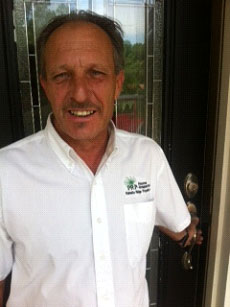 John W. Miller is a lifelong resident of DeLand. He attended DeLand High School, Daytona Beach Community College and Florida State University. He's happily married to his high school sweetheart with three children, two grandchildren and two dogs.
PRP Home Inspections was developed in 2004 and incorporated in 2005. Since then, John has served the home inspection needs of DeLand, Deltona, Daytona, and the surrounding areas—providing an excellent, reliable home inspection that includes wind mitigation inspection, roof certification, 4 point inspection, and more.
John's home inspection service is the best choice for residents in DeLand, Deltona, Daytona, and beyond. And you can rest assured he is in great standing with the International Association of Certified Home Inspectors:
Certification # NACHI09041703
Licensed as a home inspector by the state of Florida and governed by the Department of Business and Professional Regulation
Florida License # HI352