Residential Home Inspection
The purchase of a home can be the single largest investment of your life. Be certain that it is a sound investment. A thorough and comprehensive residential home inspection by PRP Home Inspections can give you the tools you need to make an educated decision on your purchase.
A residential home inspection is a non-invasive, visual examination of a residential dwelling which is designed to identify material defects, structural concerns, small issues that could become problematic, blemishes and cosmetics, and safety concerns.
The residential home inspection is a reporting on the visual and apparent condition of the structure and it's component systems.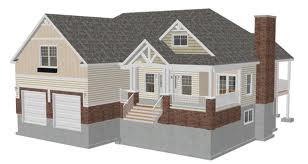 This type of inspection will examine the following areas:
Roofing
Roof covering, roof penetrations such as skylights and chimneys, roof drainage systems


Exterior
Wall cladding, flashing, and trim, exterior doors, windows, appurtenances such as walkways, decks, and porches, vegetation and grading, eaves, soffits, and facia


Garage
Ceilings, walls, floor, fire separation between garage and living quarters, garage doors, automatic openers and safety sensing devices


Interiors
Ceilings, walls, floor coverings, steps, stairways, railings, counter tops and cabinets, interior doors, windows


Structural
Foundation, structural walls and floors, columns and piers, roof structure and attic


Plumbing
Water supply and main shutoff, interior drains and distribution, fixtures such as toilets, sinks, tubs, showers, water heating systems, fuel storage and shutoffs, sump pumps


Electrical
Service entrance mast and conductors, main panel and disconnect, distribution panels, over current protection, fixtures, lighting, fans, receptacles, GFCI, AFCI safety devices, polarity and grounding, smoke and carbon monoxide detectors


HVAC
Heating source and components, cooling source and components, duct work, fireplaces, including hearth, dampers, and visible flues


Insulation and Ventilation
Insulation in attic and floor systems, vapor retarders, ventilation in attic and foundation, venting systems in kitchen, bath, and laundry, ventilation fans, thermostatic controls


Built in Kitchen Appliances
Range top, oven, dishwasher, food disposer, trash compactor, range hood, microwave cooking devices


Optional Inclusions
Inground sprinkler systems, outsheds, fencing and gates