Four Point Inspection
A four point inspection is usually requested by the insurance carrier on homes 30 years old or older. This type of inspection examines the four main systems of the home: Roof, Electrical, Plumbing, and HVAC. The insurer will generally request a four point inspection when issuing a new policy or renewing an existing policy on an older home.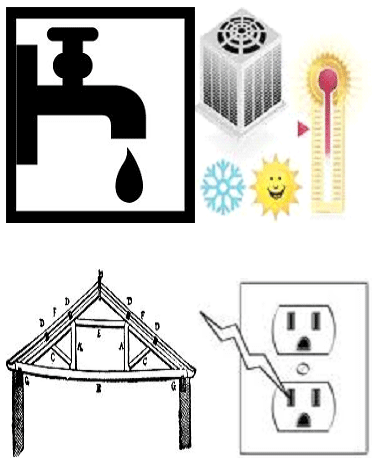 This is a limited, visual inspection of the four systems to determine that they are in working order, have been updated, and/or that they are free of safety concerns.
A Four Point Inspection should not be considered a substitute for a Residential Home Inspection as it is far less comprehensive.