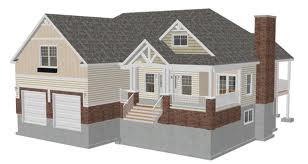 Minimize Risk with a Home Inspection!
Moving into a new home is exciting, but it can also be stressful when things don't go as planned.  Especially, when you find out there is plumbing issues or other problems with the property that could have been resolved with a proper home inspection.  Daytona Beach is a growing community that offers something for everyone.  Although a home or condo may appear to be in great condition, there could be defects and structural issues lurking that are not easy to spot.
Whether you are planning to purchase a home or are considering selling your residence, a home inspection will give you a complete report of the current condition of a property and its systems.  This can alert you to any defects or structural issues that should be addressed. 
From the roof to the foundation and everything in between, PRP Home Inspections will minimize the risk of a real estate purchase and help avoid unpleasant and costly surprises. To setup a home inspection in Daytona Beach and surrounding communities contact us today!