Professional Home Inspection Deltona, FL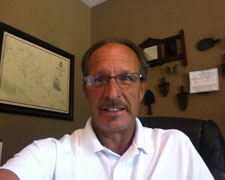 John Miller of PRP Home Inspections uses his years of experience to conduct helpful, accurate inspections in the Deltona, FL area.
When you need a professional home inspection in Deltona, FL, trust PRP Home Inspections. Our company was founded by Mr. John Miller who is an experienced home inspector serving the Daytona Beach, DeLand, DeBary, Orange City, and neighboring Volusia County communities for more than 10 years with complete home, roof and wind mitigation inspection services.
Residential Home and Roof Inspector
For many homeowners, buying a home is the largest purchase they will make in a lifetime. And a home inspection by a licensed and qualified inspector will check and note the condition of the property, including its structural and mechanical components. But not all home inspectors are the same. Some are more detail oriented than others. We know how important a home purchase is to you and your family. That's why we take the time to fully inspect the home from the roof down to the foundation. This also includes the entire roofing system, interior rooms, garage, plumbing, electrical, ventilation, and sprinklers, to name a few. Any issues or recommended repairs that are uncovered will be listed in our complete inspection report. Your insurance carrier may also require a Roof Condition Certificate. This certificate will indicate its remaining useful life, and any damages or excessive wear. We also provide pre-listing inspections for homeowners planning to sell their home and want to avoid surprises and closing delays.
Wind Mitigation Inspection
The State of Florida requires insurance companies to provide discounts on homeowners' insurance premiums for homes that have installed wind mitigation techniques that help provide protection from wind damage during hurricanes, tornadoes, and other wind-related events. Our wind mitigation inspection is provided in accordance with the International Association of Certified Home Inspectors (InterNACHI). Our home inspector will let you know which wind mitigation improvements are necessary for you to receive insurance discounts. We will provide a Wind Mitigation Report that can be sent to your homeowner's insurance company so that you can save money on your insurance premiums.
Visit or website or call (386) 216-1809 to schedule a professional home inspection in Deltona, FL today! Older home? Ask about our four point home inspections when you call!