Wind Mitigation Inspection in DeLand, FL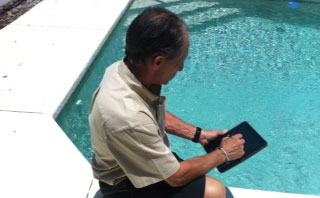 John Miller of PRP Home Inspections uses his years of experience to conduct helpful, accurate inspections in the DeLand, FL area.
Did you know that obtaining a wind mitigation inspections for your DeLand, FL home can save money on your home insurance? Call PRP Home Inspections at 386-216-1809 to speak with a state licensed home inspector. We also offer 4-point inspections, roof inspections, and roof certification. Serving homeowners in the greater Volusia County, FL area including Daytona Beach, DeBary, Deltona, Lake Helen and Orange City, FL, since 2005.
What is a Florida Wind Mitigation Inspection
The climate in Volusia County and Central Florida can be unpredictable with gale force winds from strong thunderstorms, hurricanes, and tropical storms that can damage your roof and home. A wind mitigation inspection determines how well your home is constructed to withstand strong winds. It will also let you know what home insurance discounts you qualify for and what you can do to improve wind mitigation so you can get the maximum rebate.
Florida law requires home insurance companies to offer homeowners for wind mitigation. Our state licensed inspector will provide the required wind mitigation certificate for your insurance provider so you can reduce the cost of your monthly homeowner's insurance premium.
When do you need a 4-point home inspection?
Insurance carriers know that as your home ages, the risk of a homeowner filing a claim also rises. So, when your home reaches 30 years of age, your home insurance company will likely ask for a 4-point inspection. Your insurance provider will use the inspection report to determine your future premium. A four-point inspection is not as comprehensive as a complete home inspection as it only covers the four major home systems: roof, heating, air conditioning, and ventilation (HVAC), electrical, and plumbing. Maintaining these systems and repairing or replacing worn or outdated components can help keep your insurance premiums lower.
Roof Inspection and Certification
Since your roof is a major structural component of a home, insurance carriers often request a roof condition certificate if you live in an older or mobile home. The purpose of the roof inspection is to determine the roofing system's remaining useful life. Older roofs or roofing systems that have surpassed their life expectancy can lead to costly water leaks and property damage, resulting in costly claims.
Visit our website or contact us at (386) 216-1809 to schedule a wind mitigation inspection at your DeLand, FL home with a State licensed home inspector today!